Having a party?
Having a party or need to decorate an event? Look no further than our easy to order Party Balloon Bouquets. Just follow the steps below and enjoy your balloons!
Step 1
Add more sets after clicking "Customise" you can optionally add multiple Balloon Party Bouquets (in your chosen size).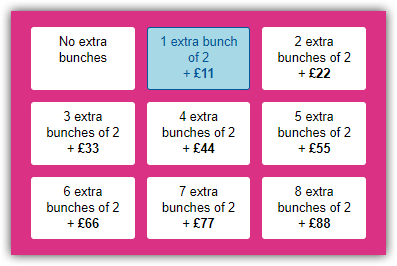 Step 2
Choose your balloons from our full range of stars, hearts and circles in gold, silver, blue, light blue, green, lime green, purple, fuchsia, pink, red, yellow, rose gold, black and white.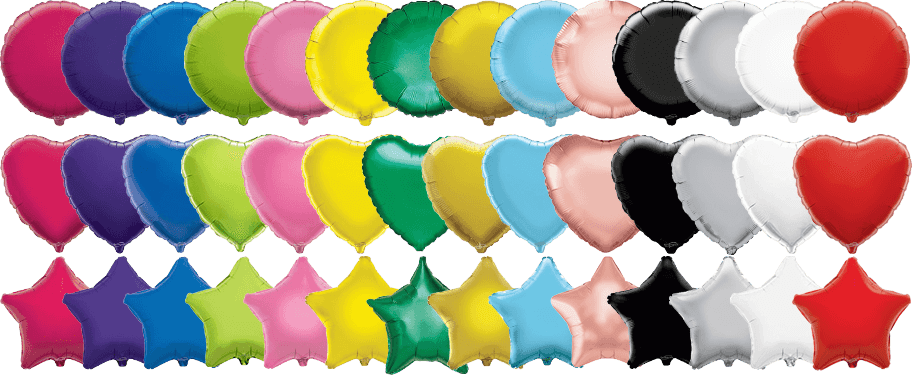 Step 3
Nearly done after you've decided on your balloons, just tell us in as much detail as possible how you would like them arranged in the text box provided on the checkout page. You're now ready to continue!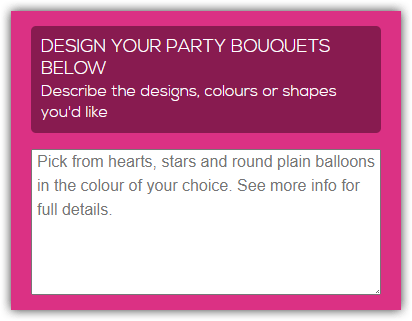 IMPORTANT INFORMATION
Please note all party balloon bouquets are available on a 1-2 working days notice.